We are your heating & cooling installation specialists
Get a free estimate today!
A cost effective way to heat your home. Wall mounted, floor mounted, ducted systems – there is a solution for everyone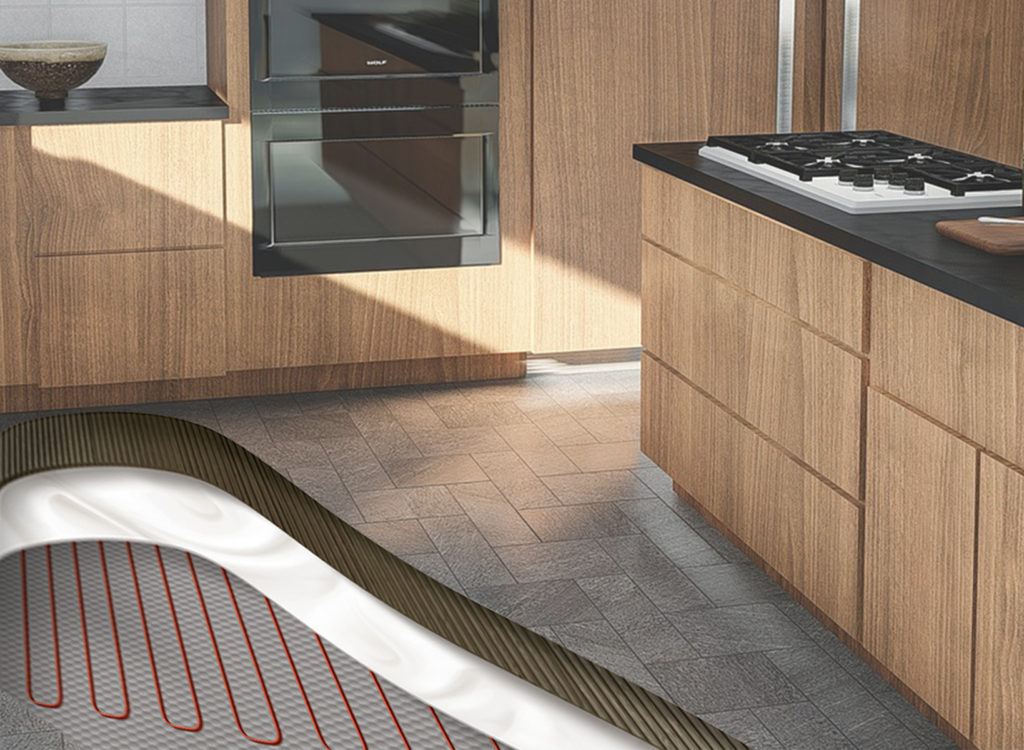 In-slab heating, under tile heating, under carpet heating – if your building new or renovating, it's all possible
We can visit your premises (home or work) and upon gaining an understanding of your heating or cooling requirements we will provide you with a no obligation solution that meets or hopefully even exceeds your expectations
Heat pumps
Wall mounted, Floor mounted or fully ducted
Heat Pumps are the most cost effective way to heat your property
What type of heat pump do I need?
Heat Pumps are the most cost effective way of heating your property. We install and recommend Mitsubishi electric heat pumps. (We do other brands too, but we like to stick with the best). We can visit your home / business and provide no obligation advice on the best type and correctly sized heat pump to suit your situation.
Mitsubishi electric have a diverse range of heat pumps, from single split systems to multi split systems (multiple indoor units connected to a single outdoor unit) through to fully ducted systems. Each property is different, and what is best for 1 property may not be the best option for the next property
"Want a ball park price to have a heat pump installed? Read on!"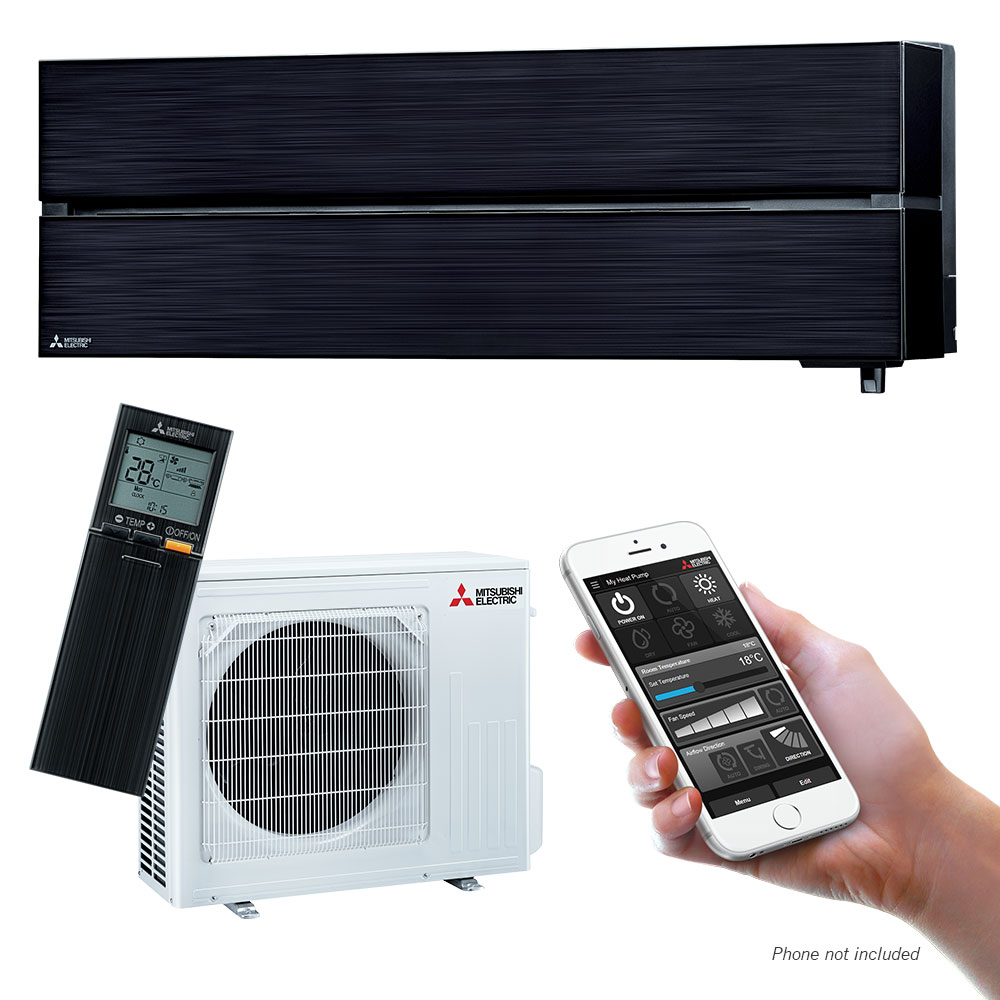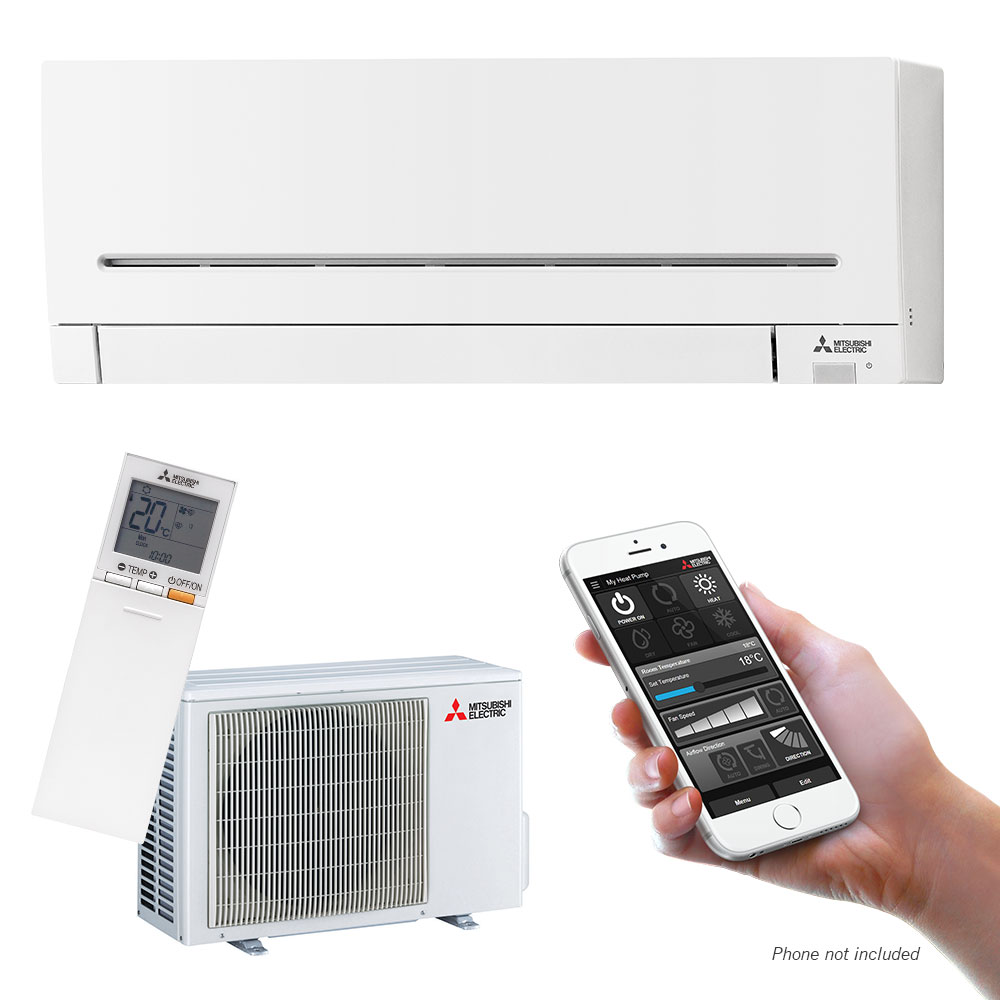 What is involved in installing a heat pump?
We have a simple pricing policy for installing heat pumps. This policy isn't a fixed price quote, but it will give you a guide to follow in working out roughly how much your heat pump is likely to cost to have installed
| | |
| --- | --- |
| Back to back install (including 5M of pipe) see below explanation |  $ 900.00 |
| Every additional meter of pipe needed over the 5M |  $ 50.00 /M |
| Condensate pump (if the drain needs to go uphill) |  $ 300.00 |
| Cantilever brackets (to mount the exterior unit on a block wall) |  $ 110.00 |
| Add Wifi functionality (at time of install) |  $ 199.00 |
Above prices are a guide only. Pricing includes all materials and labour but excludes GST.
All installs come with the backing of a full manufacturers warranty – and unlike other installers, we will warranty our workmanship and installation materials for the length of the manufacturers warranty period too!
Naturally, our installs also come with an electrical certificate of compliance
What is a back to back installation?
A back to back installation includes the following:
5M of pipe & cable between units
Electrical isolator & flexible connection
PVC ducting & end cap (to cover pipes)
Concrete pavers x2 450mm x 450mm
Feet to raise the outdoor unit off the ground
Power supply cable with a max of 10M and MCB
Electrical certificate of compliance
Manafacturers & installation warranty
All for $900 plus GST
If this description doesn't quite fit your situation, then you will need to add the appropriate extras from above to get your estimated price. Of course, there are situations where this generic pricing doesn't suit, so contact us for an on-site consultation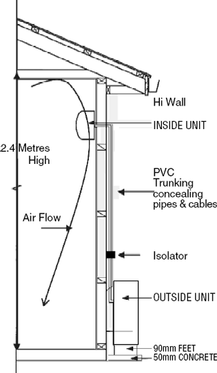 "Wandering about getting your heat pump serviced? Read on!"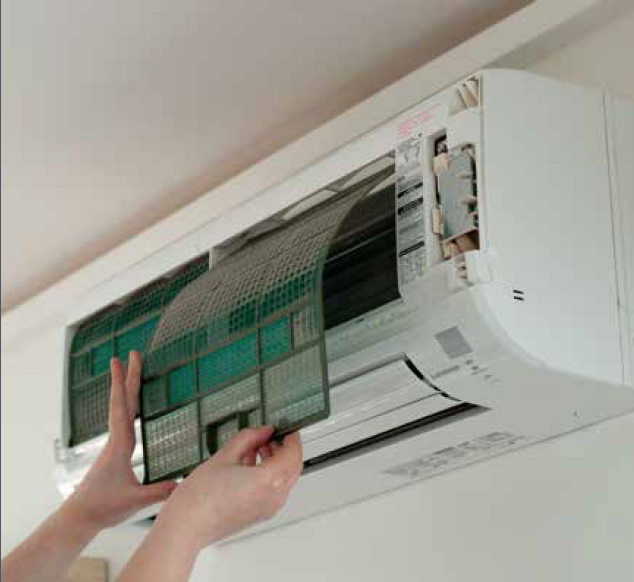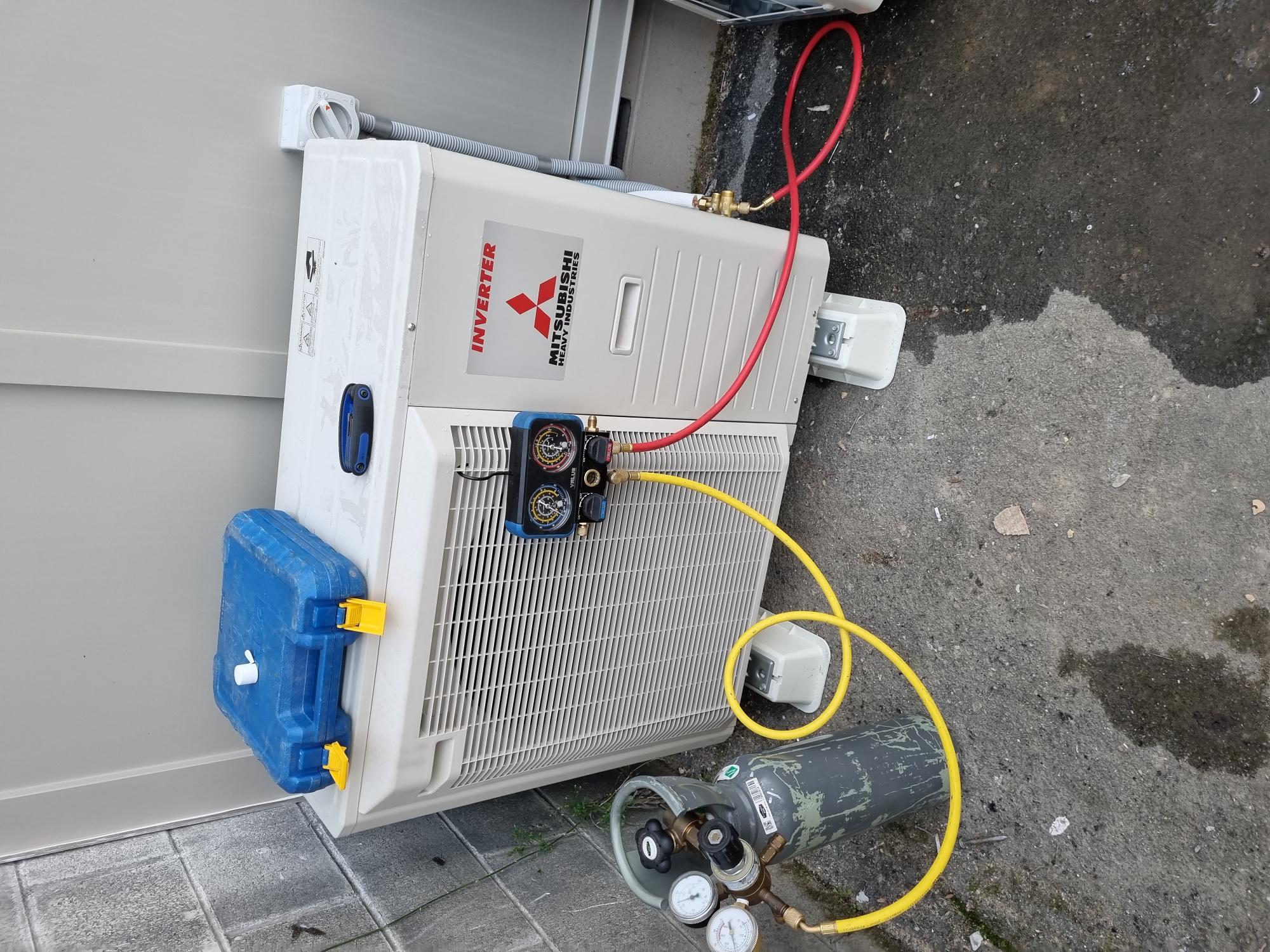 Is it worth getting my heat pump serviced by a professional?
Yes!
A home owner can certainly do a reasonable amount themselves towards the regular up-keep of a heat pump – such as regular filter cleaning, cleaning of the outdoor unit and adjusting the time on the remote controller for daylight savings – and we highly recommend all heat pump owners do this at least twice a year to maintain the efficiency of their heat pump, but this barely scratches the surface of what a professional heat pump service offers
Heat pumps are an expensive piece of kit, a professional heat pump service covers far more than just cleaning the filters, it also includes things like ensuring the refrigerant levels are within manufacturer guidelines, the condensate drain is not blocked, the isolator has no water ingress and other key checks and tests that ensure the heat pump is working as efficiently as the day it was installed
We recommend heat pumps are professionally serviced 2 years after install and then annually for the life of the heat pump. This frequency of servicing, combined with regular filter cleans by the owner will help to prolong the life of the heat pump and therefore keep it running as efficiently as possible and give you the best return on your investment
Floor Heating
In-slab heating, under tile heating, under carpet heating
Walking barefoot on heated floors – pure luxury
We use and recommend under floor heating products by Warmup®. There is an under floor heating solution to suit almost every type of floor. Couple the heating element with a fully programmable thermostat, and you can make your floor heating efficient to run. Simply set your thermostat to the desired comfort level and feel the luxurious warmth…
Undertile heating is the best type of heating for tile and stone as these products have high thermal conductivity, meaning that the heat from an underfloor heating wire transfers to the floor surface quickly, warming the floor surface where you require it. Combining correct control with the correct installation gives you a cost-effective heating system, with no more cold spots or chilly drafts. 
Undertile heating is easily installed in both new and existing homes, whether it be a single bathroom or a total floor area. Installation is usually done just before tiling, causing minimum disruption to your building or renovating schedule.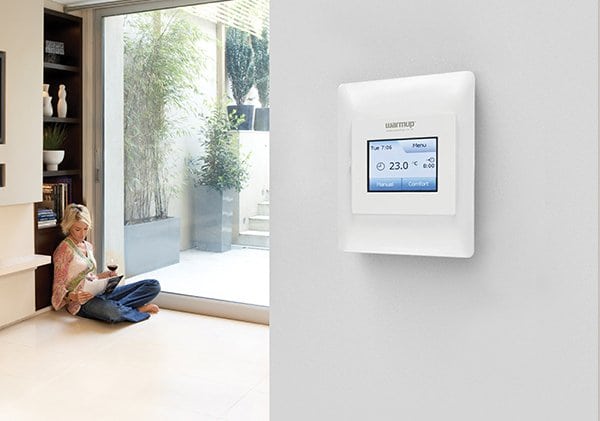 "Warmup brings you a new dimension in affordable, luxurious, effective heating which is simple to operate and maintenance free"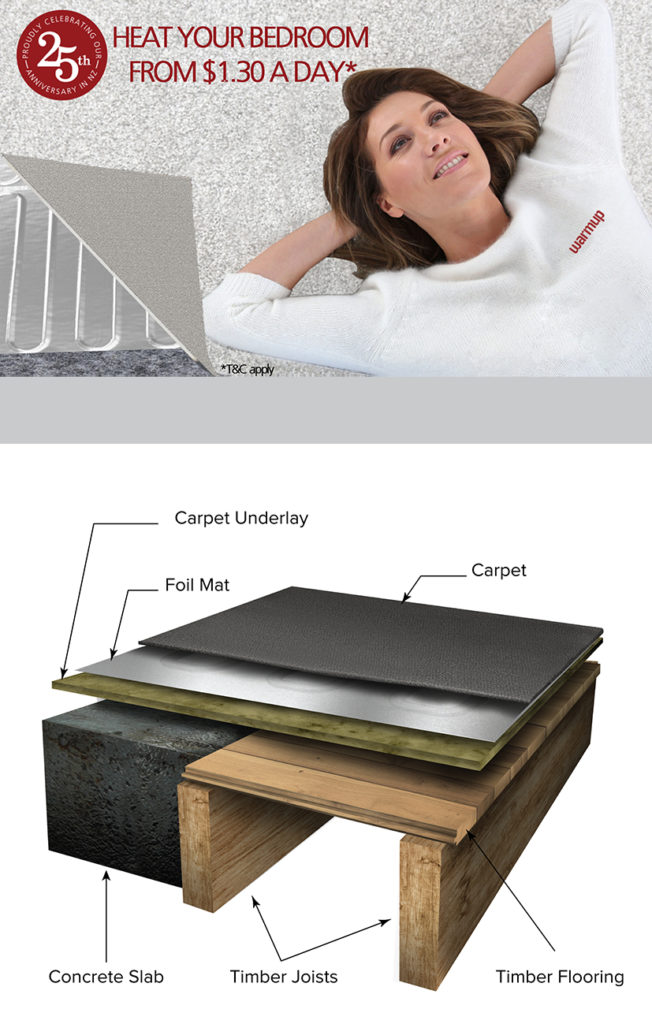 Undercarpet heating warms the floor surface where you need it. Since every room in your home has a different heating requirement, Warmup® undercarpet heaters are individually controlled, giving you a cost-effective heating system. Warmup heating elements and controllers are approved and certified to New Zealand and international standards – including those relating to carpets and carpet manufacture.
Heating mats are strategically placed wherever required. Positioned between the carpet and underlay, the heating mats are available in a range of sizes designed to fit most rooms. There's no maintenance required, and no annual check-ups are needed. With efficient zoning and a programmable thermostat, it's easy to regulate your home's temperature while saving energy and money.
The undercarpet heater fits between the carpet and underlay making the heating solution appear to be part of the floor, free of moving parts and any loose obstacles. This heating system is silent, odour-free and produces heat that does not dry out the air or aggravate allergies. As recommended by health professionals, this is a logical choice for asthma sufferers.
Heaters
Wall or ceiling mounted heaters
Need to heat a particular area, but don't need a heat pump? We have a solution for you
Wall heaters are suitable for heating small areas where its not feasible or practical to install a heat pump – such as a small bedroom or study
…..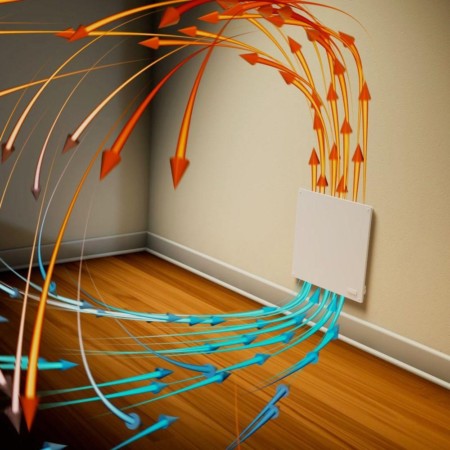 "Wall heaters are suitable for heating small areas where its not feasible or practical to install a heat pump – such as a small bedroom or study"
Bathroom & speciality heaters
There are a number of options available for heating speciality areas such as bathrooms, linen cupboards, wardrobes or specific spaces
We typically recommend radiant or convection heaters over fan heaters, as these types of heaters are generally of better quality and will last longer due to having no moving parts
…..
Our staff are friendly & organized
Powerex staff are friendly, approachable, and well organized
We're reliable and are always on time
We will turn up when we say we will, and we will do what we say we will do!
We care about health & safety
Health & Safety is not to be taken lightly! Our team are hand picked and trained to become the best at their game
We're your "One Stop Shop"
We provide quality & innovative solutions for Electrical Data security & Heating projects
Because We're Different. Because We're Good
We take pride In Our Work, providing quality & innovative solutions to satisfied customers
Wanting to ask us a question or get us around to solve something? Use the form below and we will respond as soon as we can
Book a job or ask us a question
If your inquiry is urgent or you'd prefer to talk to us about your situation, you can call us on this number anytime
Visit us
8 Victoria Street
Petone 5012
Opening hours
Mon to Fri: 8:00 - 17:00
Sat: By appointment only
Snail mail
PO Box 46010
Park Avenue
Lower Hutt 5044
Powerex
Electrical Data Security Heating